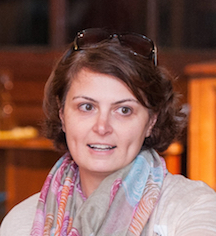 MICHELLE CASWELL, PhD, is Associate Professor of Archival Studies in the Department of Information Studies at the University of California Los Angeles (UCLA). She is Principal Investigator for the Community Archives Lab's research projects. She is the author of Archiving the Unspeakable: Silence, Memory and the Photographic Record in Cambodia (University of Wisconsin Press, 2014), as well as more than two dozen articles on archives, communities, and social justice. In 2014, she guest edited a special issue of Archival Science on archives and human rights. In 2017, together with Ricky Punzalan and T-Kay Sangwand, she co-guest edited a special issue of the Journal of Critical Library and Information Studies on critical archival studies (http://libraryjuicepress.com/journals/index.php/jclis/index). She is also the co-founder of the South Asian American Digital Archive (http://www.saada.org), an online repository that documents and provides access to the diverse stories of South Asian Americans. You can reach her at caswell at gseis.ucla.edu.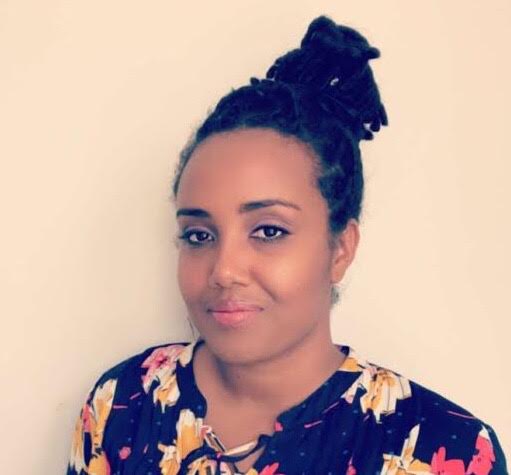 AYANTU TIBESO is a Eugene V. Cota-Robles fellow and doctoral student in the Department of Information Studies at UCLA with a concentration in archival studies. Her primary research interests explore the intersections of archives, historical knowledge production, and indigenous knowledge and recordkeeping systems. Her work is rooted in African contexts with Ethiopia at the center of much of her analysis. She is passionate about decolonizing knowledge and revaluing and harnessing indigenous knowledge for the well being of communities globally.
Past Team Members

ORAISON H. LARMON is a doctoral student in the Department of Information Studies at the University of California, Los Angeles. Previous to pursuing doctoral studies, they worked in the archives at the Hemispheric Institute of Performance and Politics at New York University. Through archival studies and performance studies, Larmon's research examines how bodies are records that enact broader archival discourses.  Their research addressing the practical, theoretical, and methodological challenges of archiving performance art has been presented at The New School, Pratt Institute, and New York University, among other institutions. Larmon is editor of Franklin Furnace: Performance & Politics (HemiPress, 2018). https://www.oraisonlarmon.info/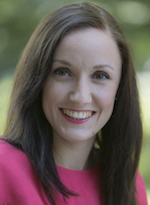 MARIKA CIFOR is Assistant Professor in the Information School at the University of Washington. Previously, she was Assistant Professor of Information and Library Science at the University of Indiana, Bloomington and Consortium for Faculty Diversity Postdoctoral Fellow in Gender, Sexuality, and Women's Studies at Bowdoin College. In 2017 she received her PhD from the Department of Information Studies at the University of California, Los Angeles. Marika's interdisciplinary scholarship focuses on developing complex understandings of how marginalized individuals and communities come to define themselves, their social groups and movements, and their past, present and future through archives, new media, and data produced within digital cultures. https://marikacifor.com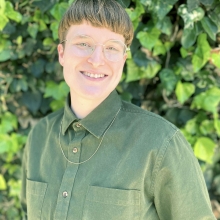 GRACEN BRILMYER is an Assistant Professor in the School of Information Studies at McGill University where they focus on the history of natural history museums and archives. Brilmyer's research uses disability studies as a critical lens to trace how disabled and racialized bodies get conflated with animality within natural history and how biological collections can be politicized as colonial tools. More broadly, they are interested in how, historically, archives have been wielded as interments of power to categorize, contain and control disabled people. http://gracenbrilmyer.com/.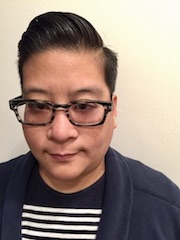 JOYCE GABIOLA is the Head Archivist at the Lambda Archives of San Diego. Previously, they were a doctoral student at UCLA. Gabiola worked in MIT's Curation and Preservation Services Lab and at Boston University's Howard Gotlieb Archival Research Center as an ARL/SAA Mosaic Fellow. They are interested in researching the system, actors, and interfaces of whitenessharmdiversity in archives, libraries, and higher education. As a queer Filipinx settler from Texas, Gabiola has a particular interest in preserving materials and stories that connect us to the lived experiences of LGBTQ+ Asians from/of the American South and the ways in which standardized archival practices have a disempowering impact on marginalized communities–past, present and future.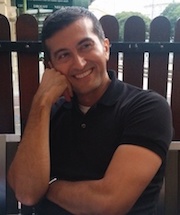 MARIO H. RAMIREZ is Head of Special Collections and Archives at California State University, Los Angeles. Previously, he was a CLIR/DLF-Mellon Postdoctoral Fellow in Data Curation for Latin American and Caribbean Studies at Indiana University, Bloomington where he was also an Affiliated Researcher with the Center for Latin American and Caribbean Studies. He obtained a PhD in Information Studies and Certificate in Experimental Critical Theory from the University of California, Los Angeles in 2017. He also holds an M.S. in Library and Information Science, and Certificate in Archives and Records Management from Long Island University, C.W. Post, an M.A. in Rhetoric from the University of California, Berkeley, and a B.A. in American Studies from the University of California, Santa Cruz. His publications include "On "Monstrous" Subjects and Human Rights Documentation," "Being Assumed Not to Be: A Critique of Whiteness as an Archival Imperative," and "'To Suddenly Discover Yourself Existing': Uncovering the Impact of Community Archives."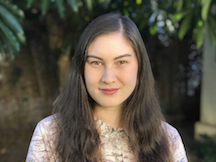 JESSICA TAI earned her Master of Library and Information Science at the University of California, Los Angeles in 2018. Her research interests include community engagement and archival outreach as they pertain to the preservation and access of photographic collections. Jessica is currently the Resident Processing Archivist at Yale University's Beinecke Rare Book & Manuscript Library.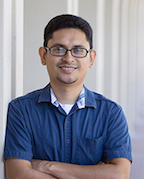 JIMMY ZAVALA is the Project Coordinator Librarian at the University of California, Irvine, for 'Transforming Knowledge/Transforming Libraries', an Institute of Museum and Library Services-funded research project that seeks to explore the outcomes of undergraduate students applying what they learn in ethnic studies combined with lived experience in contributing to community archives. In 2017, he earned his Master of Library and Information Science at the University of California, Los Angeles.
NOAH GERACI is a librarian and archivist originally from San Diego, California, now based in the Inland Empire. Noah works at UC Riverside Library, holds an MLIS from UCLA (2016), and is a former intern at the Freedom Archives in San Francisco.
ALDA ALLINA MIGONI is a librarian at the Library of Congress, in the South American Section of the Africa, Latin America, and Western Europe Division. In 2016 she earned her M.L.I.S. and M.A. in Latin American Studies at the University of California, Los Angeles (UCLA).